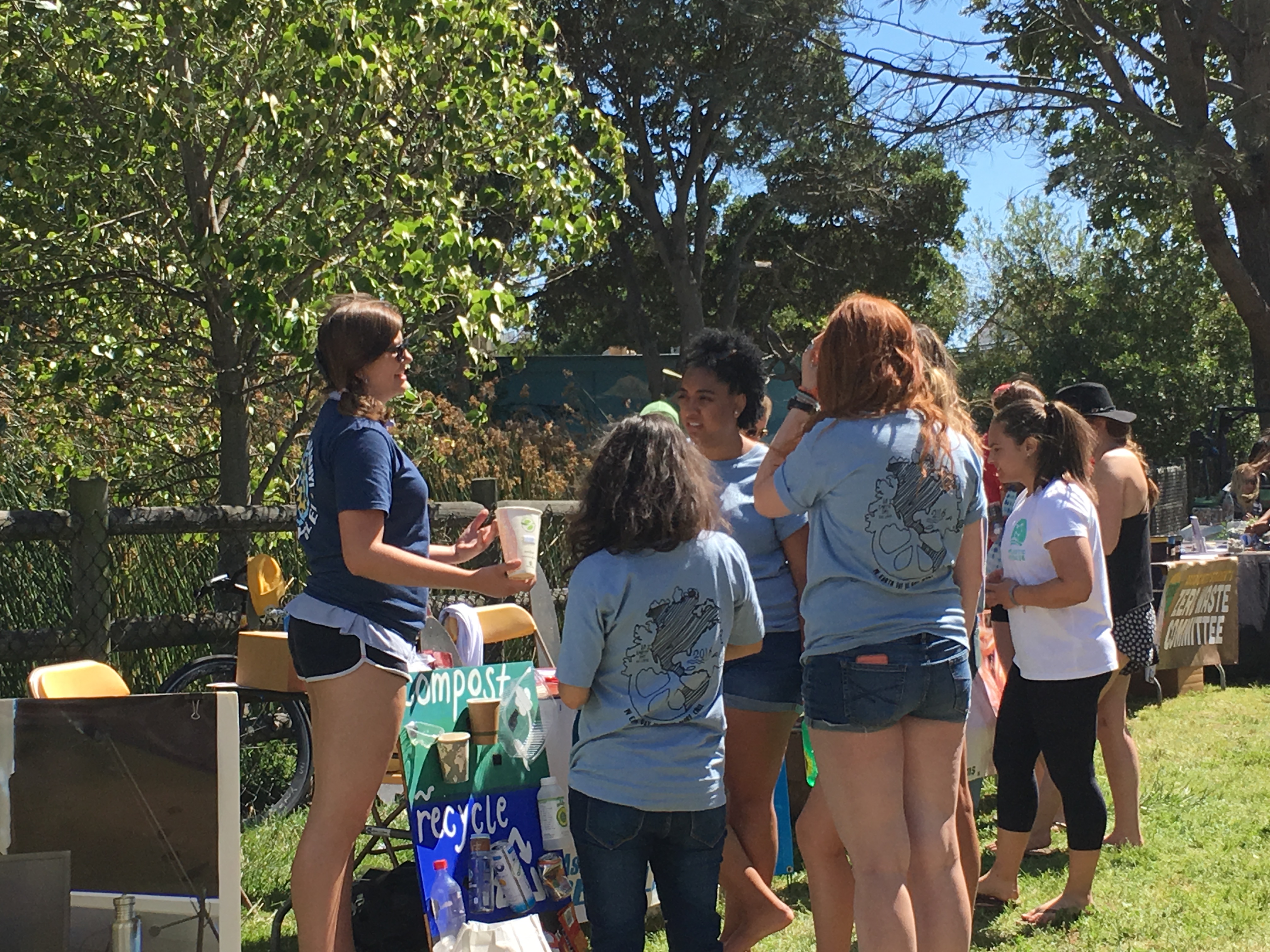 The Outreach Coordinator manages the Associated Students Recycling (ASR) outreach program by developing ASR's informational resources, participating in various environmental-focused groups such as the Zero Waste Committee and ECOalition, creating campaigns and workshops, and helping shape AS Recycling's priorities and goals for the year.
Requirements
Must possess basic leadership skills to coordinate events and projects with help from other students and the Program Coordinator
Must have a flexible schedule that allows one to attend events on nights and weekends
Must be comfortable with public speaking and interacting with the student population
Must possess excellent communication skills, both written and verbal
Must possess an interest in and basic knowledge of recycling, composting, and environmental issues in general
Must be proactive and willing to expand and improve the program
Must be extremely organized
Must be willing to get a bit dirty
Must possess a valid driver's license in order to drive to events and set up waste service
Adobe Design Suite, social media, and WordPress skills are beneficial, but not required
Must plan to hold the position for an entire school year
Duties
Under the direction of the career staff Recycling and Compost Program Coordinator, coordinate ASR's outreach efforts
Take initiative and be creative to develop new educational campaigns, workshops, presentations, events, and informational resources to expand awareness of recycling on campus
Coordinator ASR student staff before, during, and after outreach events including planning and delegating tasks
Stay versed regarding all on-campus events occurring each quarter and determine ASR's participation
Manage our social media accounts including Facebook and Instragram
Design graphics and advertisements for ASR using Canva, Adobe, or with our AS graphic designer
Work alongside and support the Department of Public Worms Outreach Coordinator during events and workshops
Represent ASR in campus groups such as the Zero Waste Committee and ECOalition and on recycling-related projects across campus
Refine outreach procedures as needed
Update department history and manual quarterly
Assist with training new student staff on outreach and event planning procedures
Correspond with campus staff, students, and off-campus individuals to collaborate on projects, events, and tasks
Maintains frequent and regular communication with Program Coordinator and other Student Coordinators, working as a team to identify ongoing progress and needs
Coordinator drives to events and waste service in ASR's electric vehicle
Attend weekly meetings with Program Coordinator and 4-6 staff meetings per quarter
Other duties as assigned
To Apply
Click this link or search "Associated Students Recycling Outreach Coordinator" on Handshake. You must attach a resume and cover letter in order to be considered. Please label your cover letter and resume with your first and last name (ex. FirstnameLastnameResume).
For questions, contact Jessie Schmitt at jessicas@as.ucsb.edu