*Note: The Eco-To-Go program is currently not operating due to COVID-19 guidelines and safety measures. We hope to restart the program as soon as it is safe and possible to do so. Please stay tuned for updates!*
Eco-to-Go is UCSB's reusable container program available at Coral Tree Cafe! In an effort to reduce single-use habits, we are offering this program to anyone on campus who would like to reduce their environmental impact.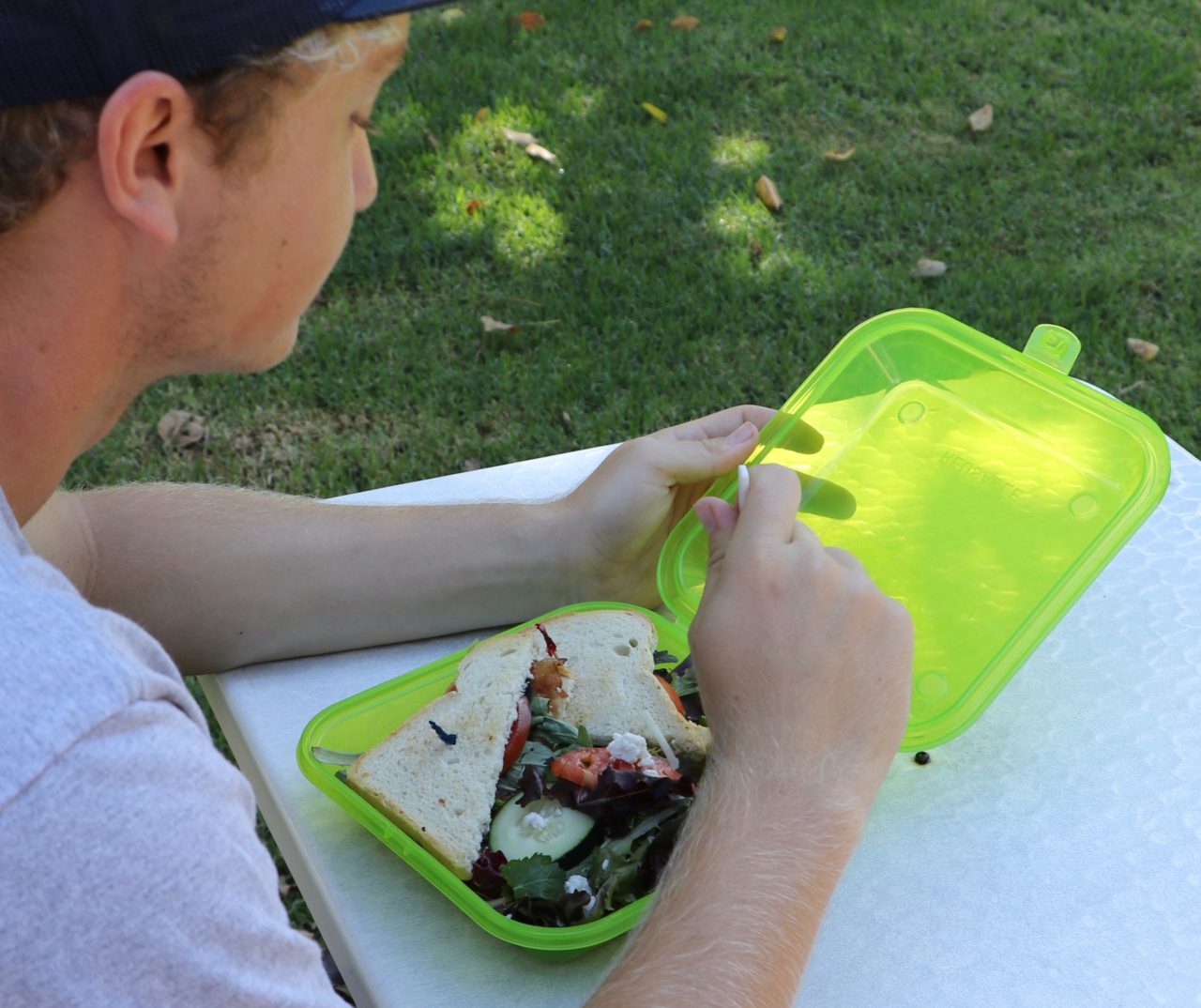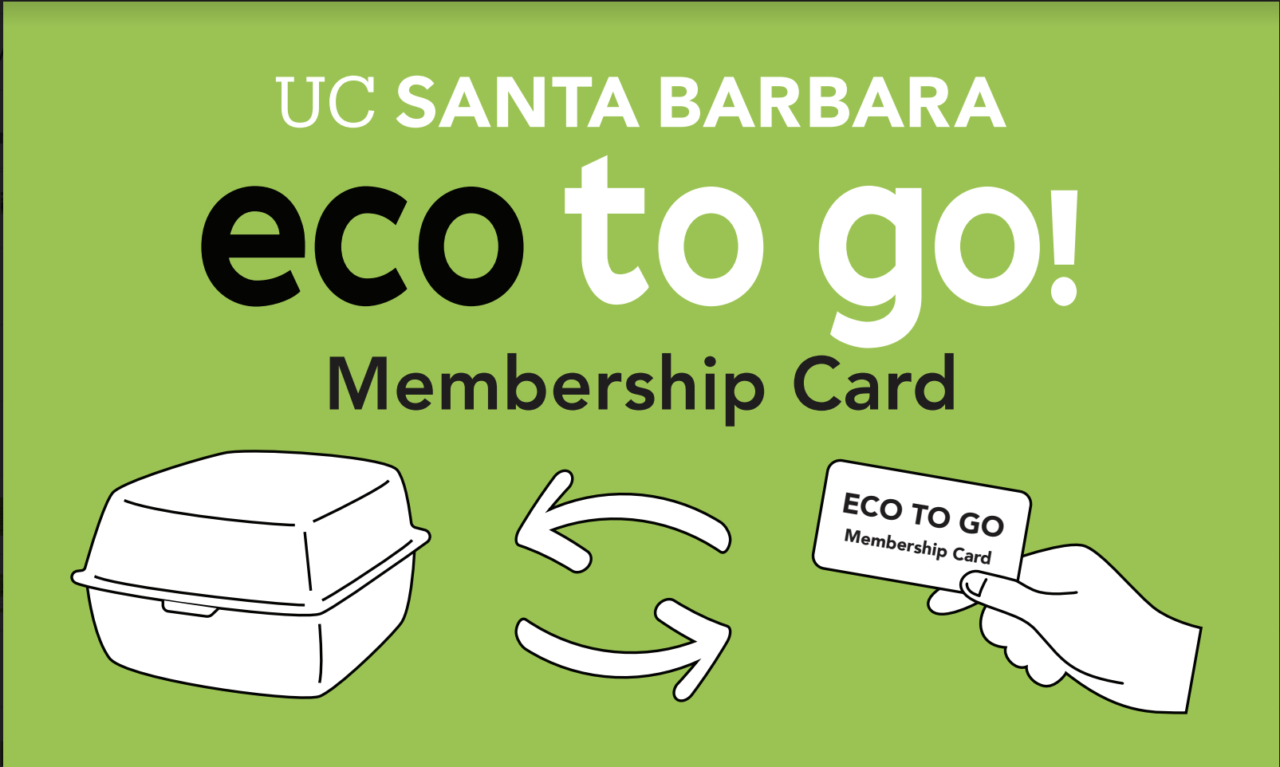 Here's how it works:
1. Tell the cashier at Coral Tree Cafe that you'd like to join the Eco-to-Go Program. You will make a one-time payment of $5 to join, and receive your meal in a reusable container.
2. Enjoy your meal! You can take these boxes anywhere!
3. Bring the container back to Coral Tree Cafe and return it at the ordering station OR the cashier. In return, they will give you an Eco-to-Go Membership card to keep in your wallet.
4. Next time you place an order at Coral Tree, give them your Eco-to-Go membership card, and they will give you your meal in a cleaned reusable container!
5. Repeat the process from step 2 as many times as you'd like!