UCSB has an extensive recycling infrastructure that is overseen by several different departments with AS Recycling acting as one of the main partners. For a guide on what you can recycle in the UCSB recycling bins, as well as what goes in landfill and compost bins, please see the guides below: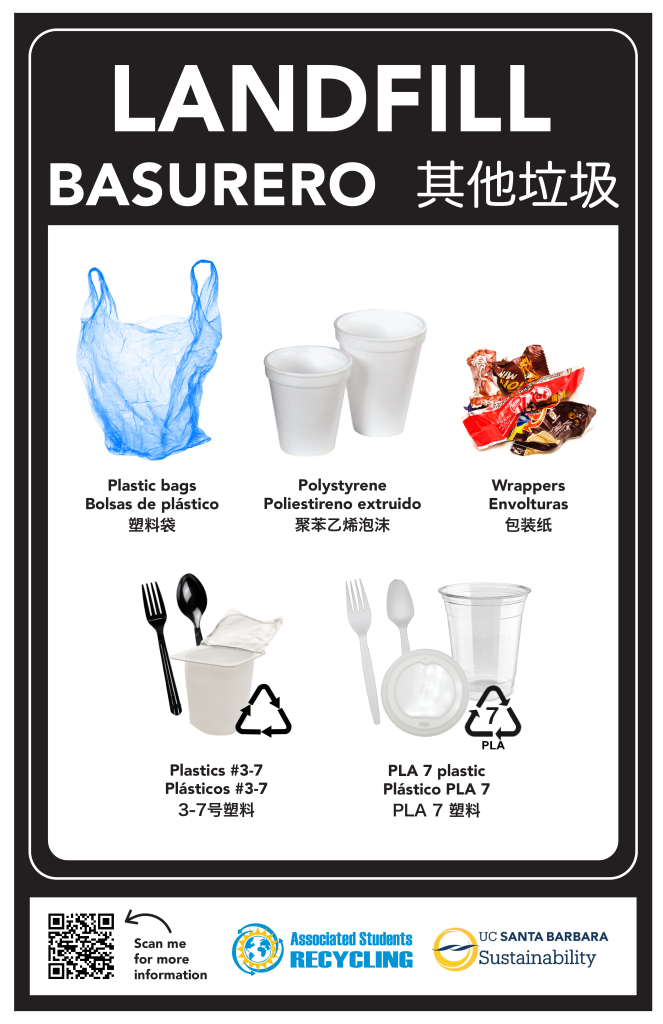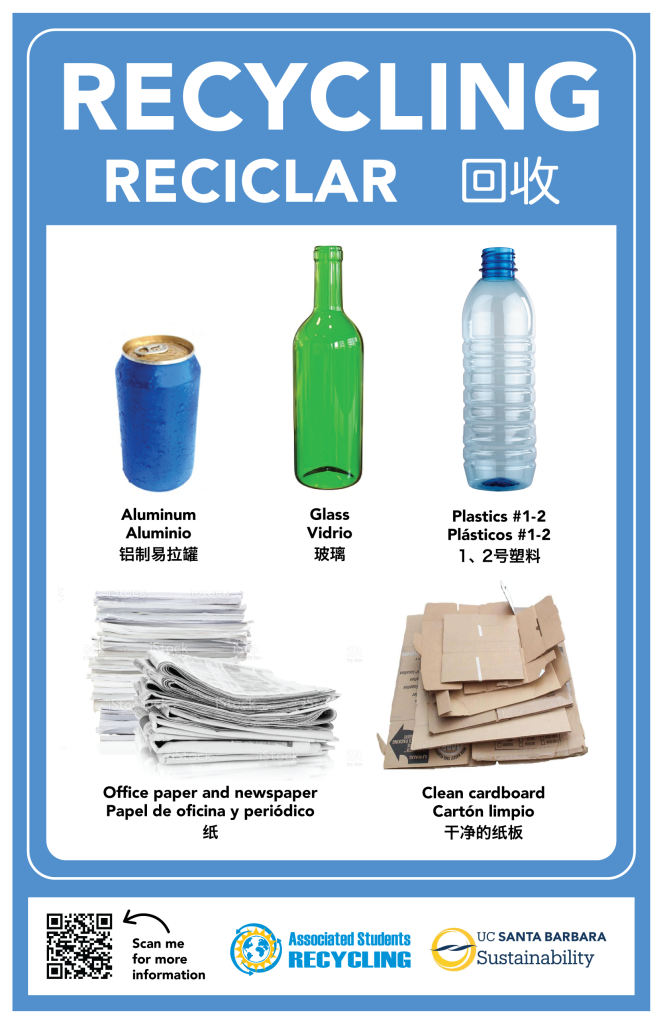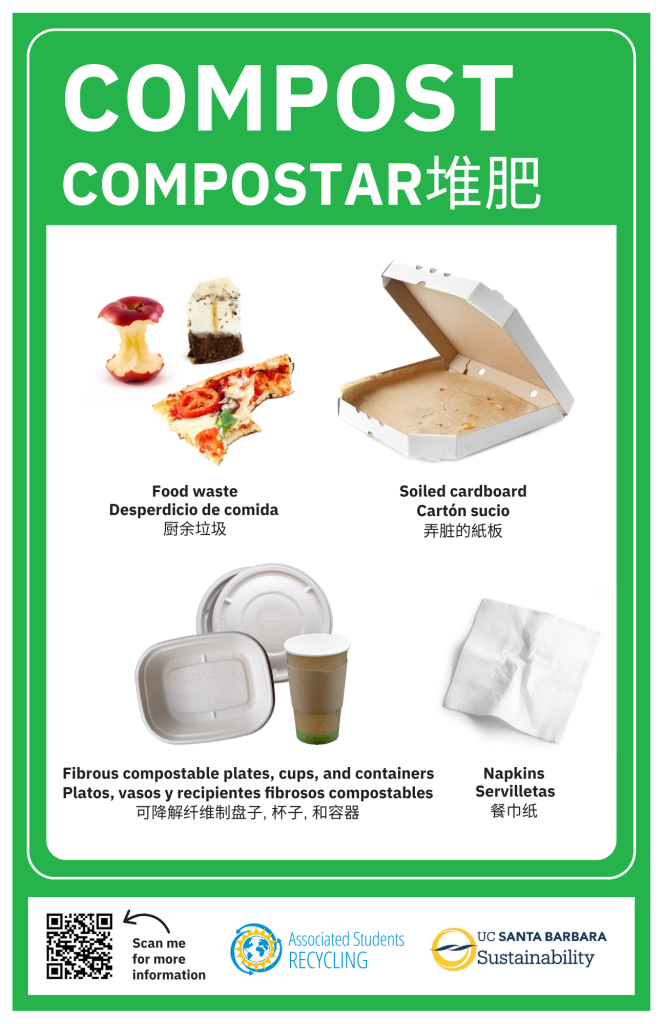 Outdoor Recycling
The route riders of AS Recycling use specialized bikes to collect recyclables from over 100 outdoor receptacles every day. Most are 4-bin units known as "Berthas", though we have recently added several solar-powered compacting units called "BigBellies" in the most high traffic areas. We have also begun pairing recycling bins with the standard landfill bins on campus so you always have a choice!
AS Recycling monitors the recycling bins on the main areas of campus, Housing takes care of outdoor recycling at Manzanita Village and at the southeast campus residence halls, and Facilities Management monitors all landfill bins. If you have any questions or concerns about outdoor main campus recycling at UCSB, please call us at (805) 893-7765 or use our contact form. To reach Housing, call (805) 893-2760. To reach Facilities Management, call (805) 893-2661.
Indoor Recycling
Indoor recycling at UCSB is handled by several groups. Facilities Management handles the majority of indoor recycling through its custodial staff. AS Recycling handles recycling service for all Associated Students buildings, UCen staff handle recycling and trash collection at the UCen and other on-campus eating areas, and Housing handles all service for the residence halls and dining commons.
For questions or concerns about your service, you can contact AS Recycling at (805) 893-7765 or use our contact form, or Facilities Management at (805) 893-2661. To reach Housing, call (805) 893-2760.